Community Events
At the Family & Development Lab, we want to be a positive presence in our community.  Do you have a local event for children and families?  Let us know!  We're always looking for opportunities to meet more families from our community and we'd love to set up our table to do some fun crafts and activities.
Selected Past Events
On July 12th, 2016, we had a table at Fargnoli Park during the summer concert series.  Everyone who came by got to make a sand bracelet with us and it was a lot of fun getting to know families in our community!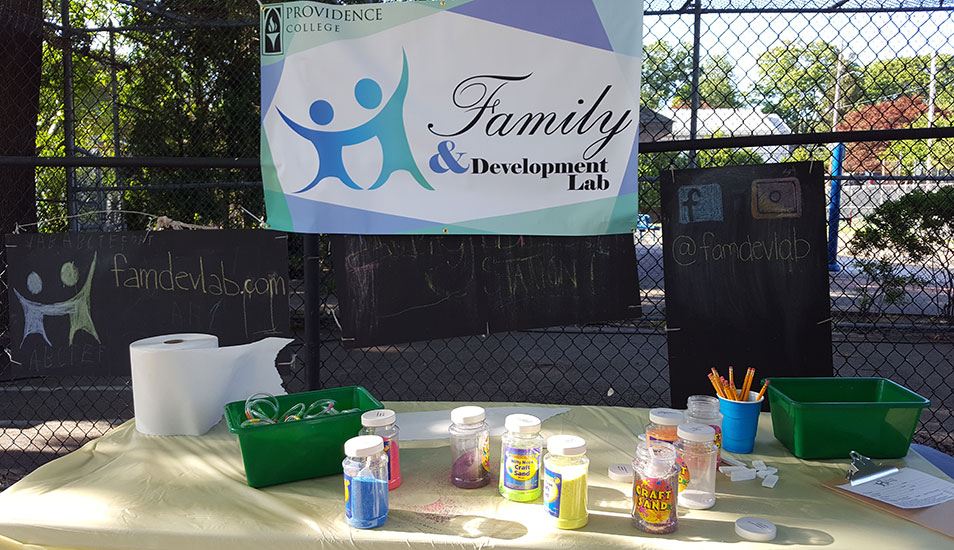 On July 26th, 2016, we returned to Fargnoli Park, but this time we planted green bean pots.  Every child who came over to our table got to design their own green bean pot before planting the seed.  In 1-2 weeks, the little seedlings will sprout!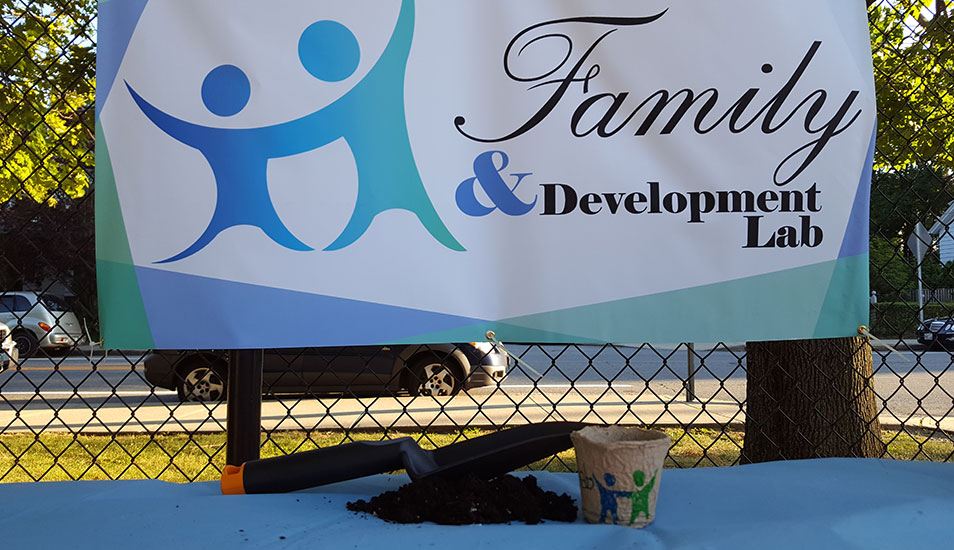 On August 23rd, 2016, we were at Fargnoli Park for the last time this summer to meet more wonderful families from our community and to plant more green beans.  The kids did such a great job of decorating their paper pots!  Fun fact: some of our visitors from our July 26th event came over to us and said their green beans have grown a ton.  How fun!
On Saturday, October 15th, 2016, we were at the St. Pius Harvest Festival.  What a fun day!  Kiddos (and some parents) who visited our table colored their own fall-themed magnet.  With lots of designs to choose from, it was a blast!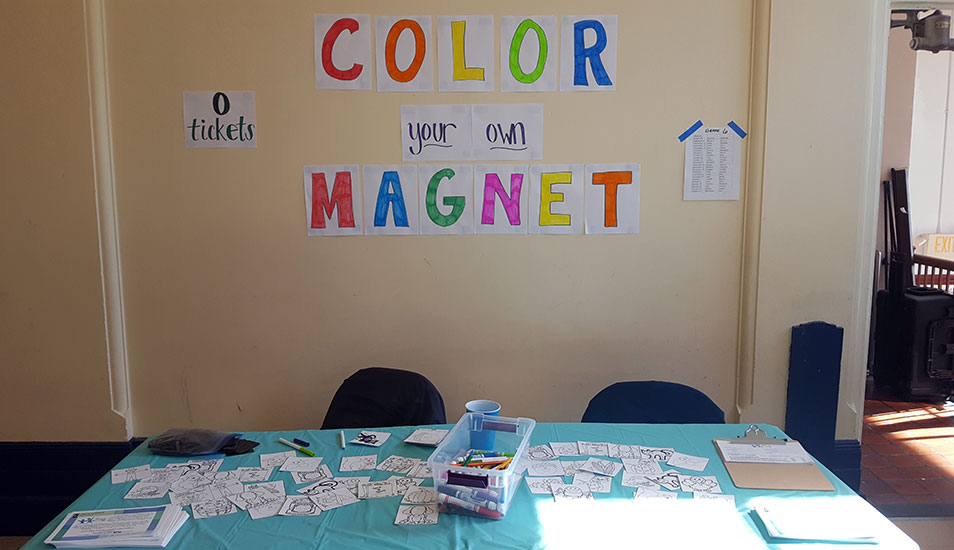 On Friday, October 28th, 2016, we participated in Providence College's Pumpkinfest, where community families came to campus to play games and participate in various activities.  To welcome our awesome visitors, we had Halloween candy (yum!) and more fun magnets for everyone to color.  Who doesn't love coloring?