Research in Psychology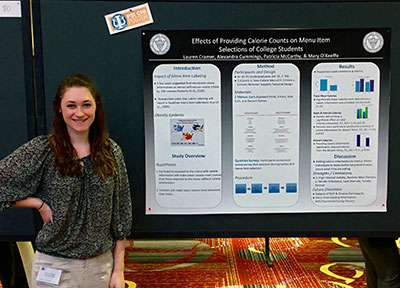 Understanding and conducting research is fundamental to understanding psychology. Thus, research experiences are integrated into our curriculum. All psychology majors have the opportunity to apply their classroom knowledge by conducting their own research projects. Students wanting more research experience are encouraged to work as research assistants on- or off-campus, or conduct their own independent study projects.
In addition, many of our faculty members maintain active research laboratories. With students, our faculty are exploring questions involving non-suicidal self-injury, the development of pretend play, the impact of marital conflict on child development, prejudice and discrimination, psychology and the law, how we process text information, and how we make health decisions.